NounTMAsolution : Summary is specially designed for students of the National Open University Of Nigeria (NOUN) sitting for E-exams or POP exams.
NOUN course materials are very bulky, We understand that some students find it difficult to cover the course materials before the commencement of the exams. This is why we came up with a study pack that is very short, concise, and easy to read.
Our summary covers key points from NOUN course material and possible questions that are likely to come out in the forthcoming exams.
FEATURES OF OUR SUMMARIES
Summary is available for 100 – 800 level students
Summary is available for all courses
Self–Assessment Questions in the Course Material
Tutored Mark Assignment Questions in the course material
Solved Past questions
All Key Points in the Course Material
Our Summary is what you need to pass your Next POP or E-exam without stress because it's rich in content.
HOW TO ORDER FOR SUMMARY
SCREENSHOTS OF OUR SUMMARY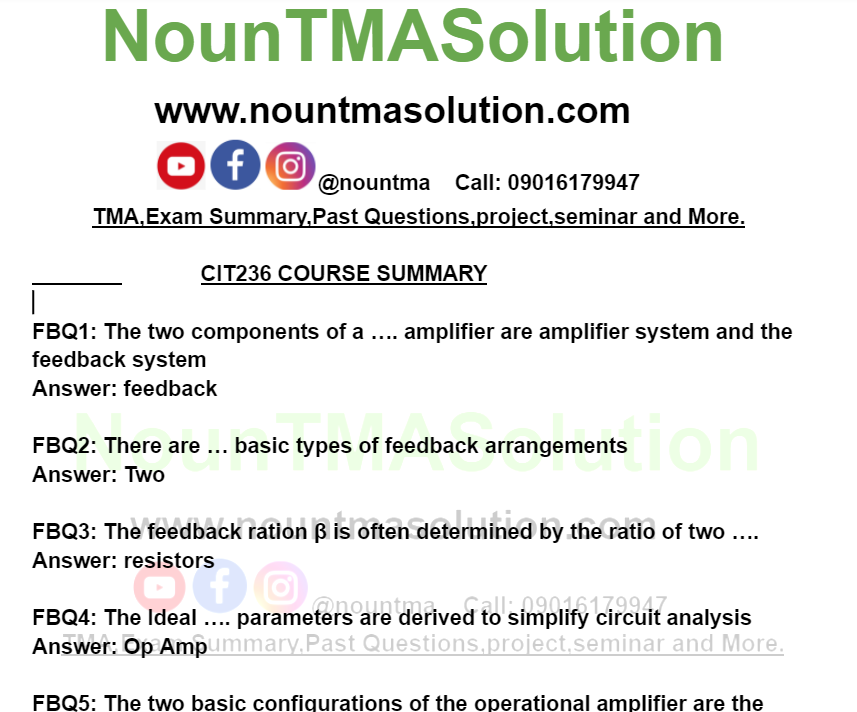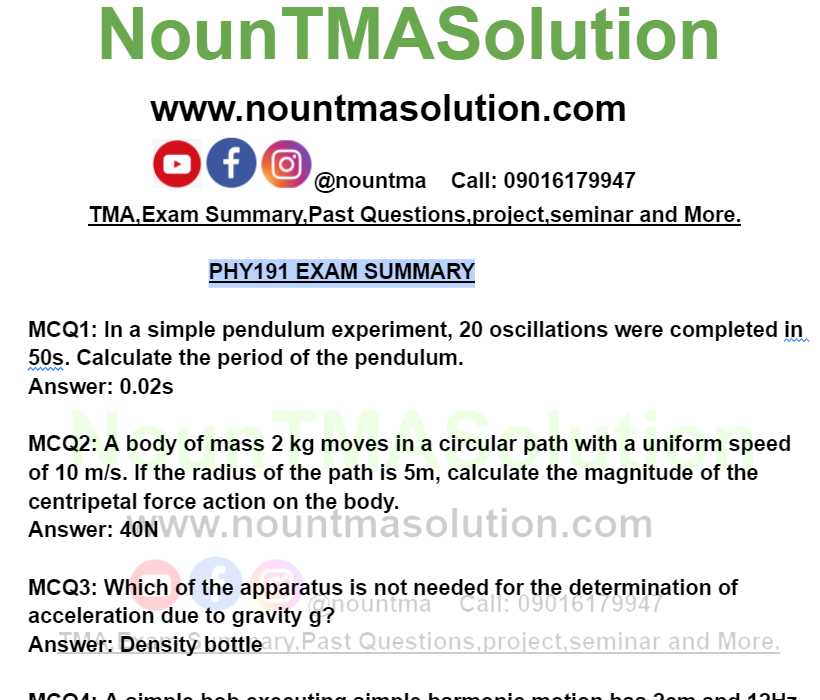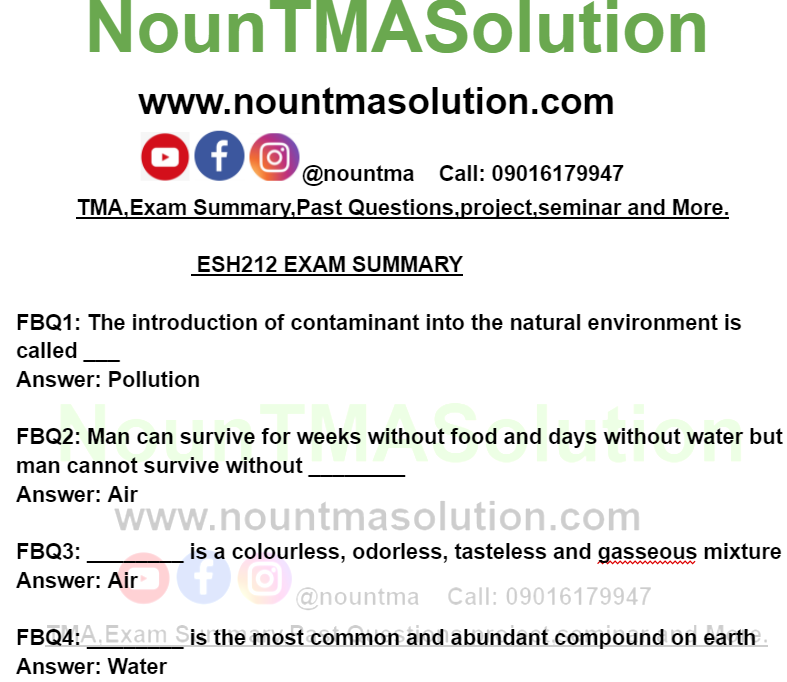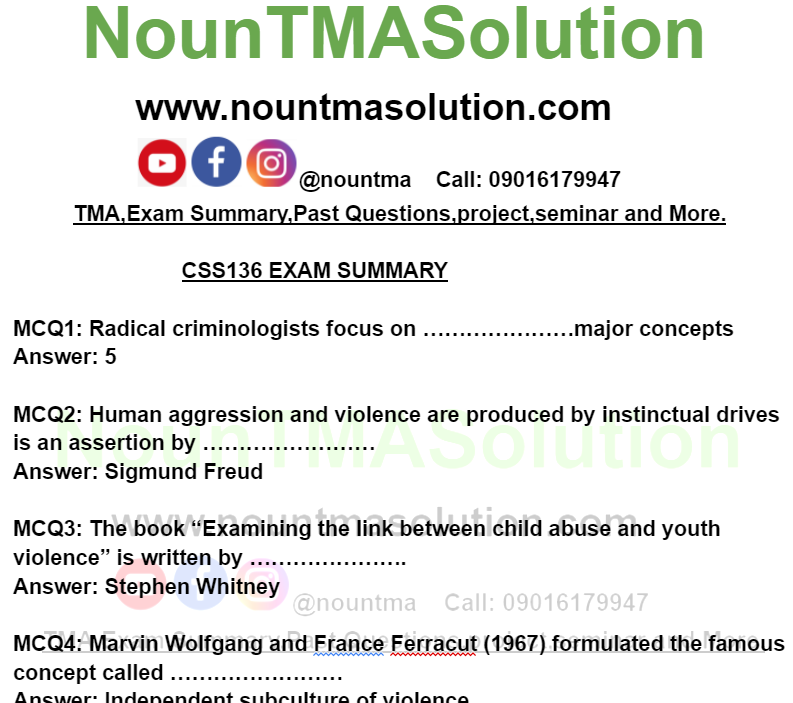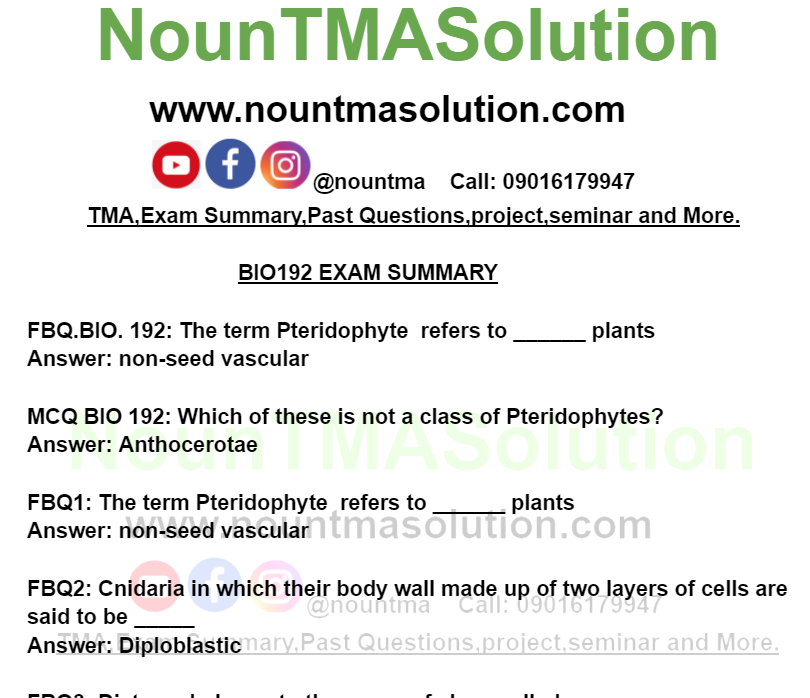 WE HAVE SUMMARIES FOR MORETHAN A THOUSAND COURSES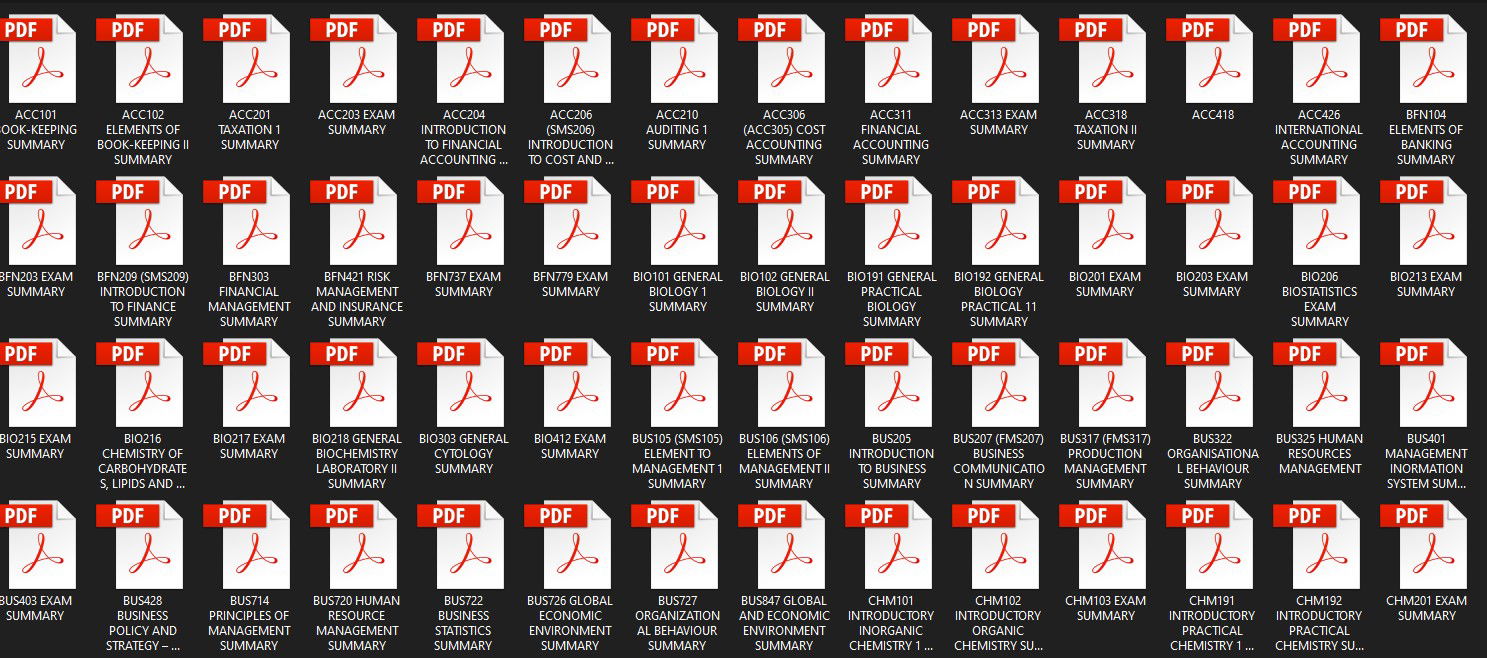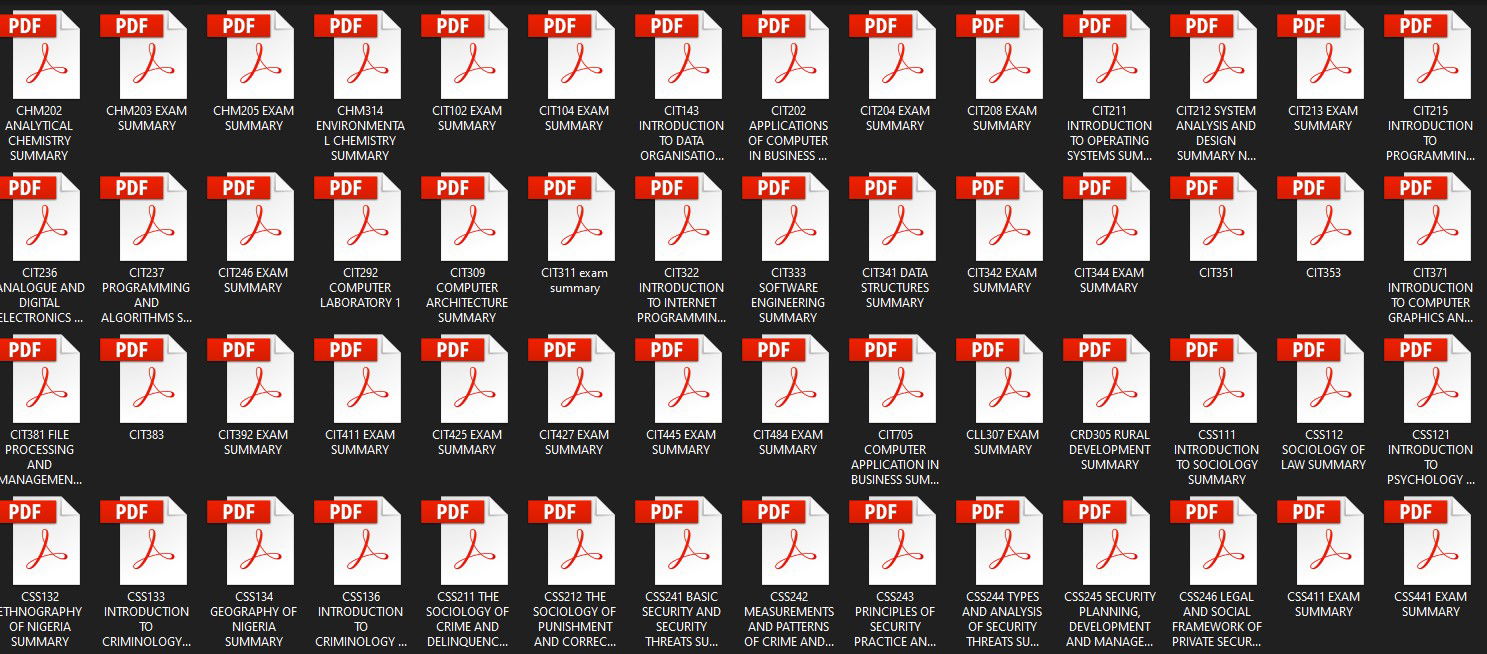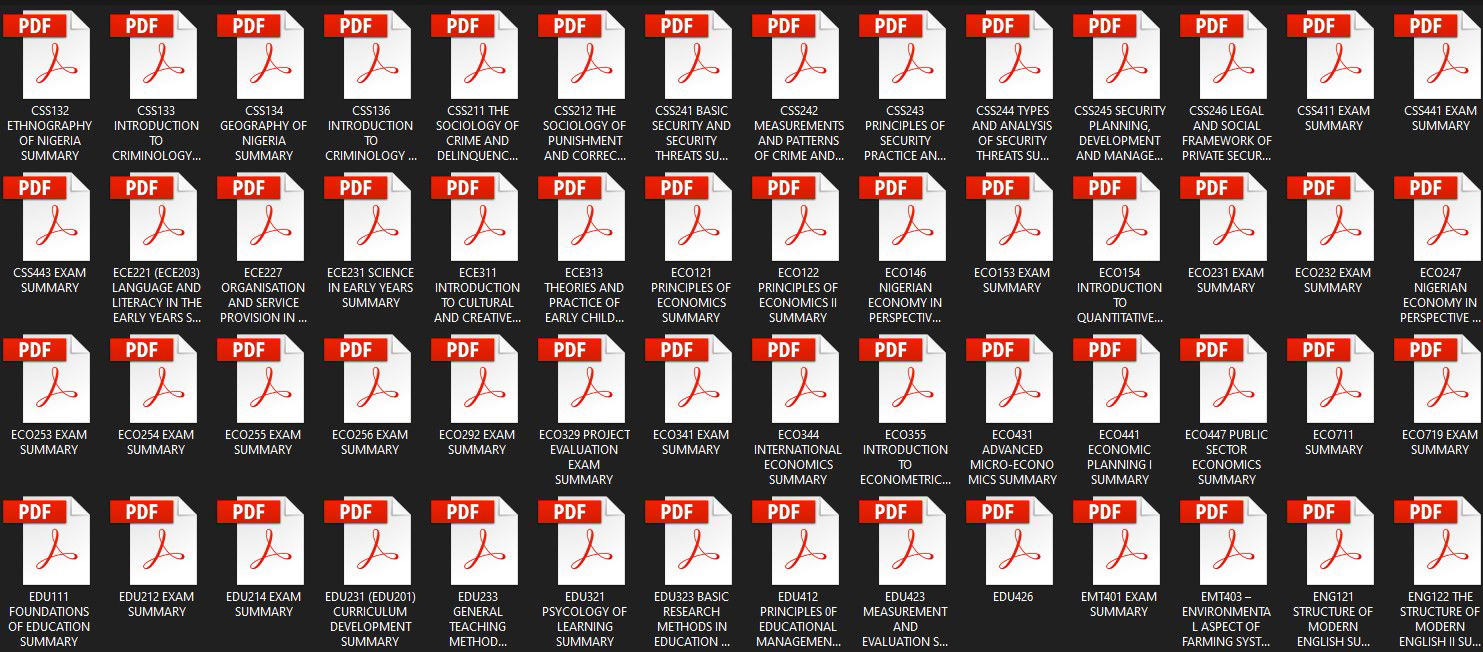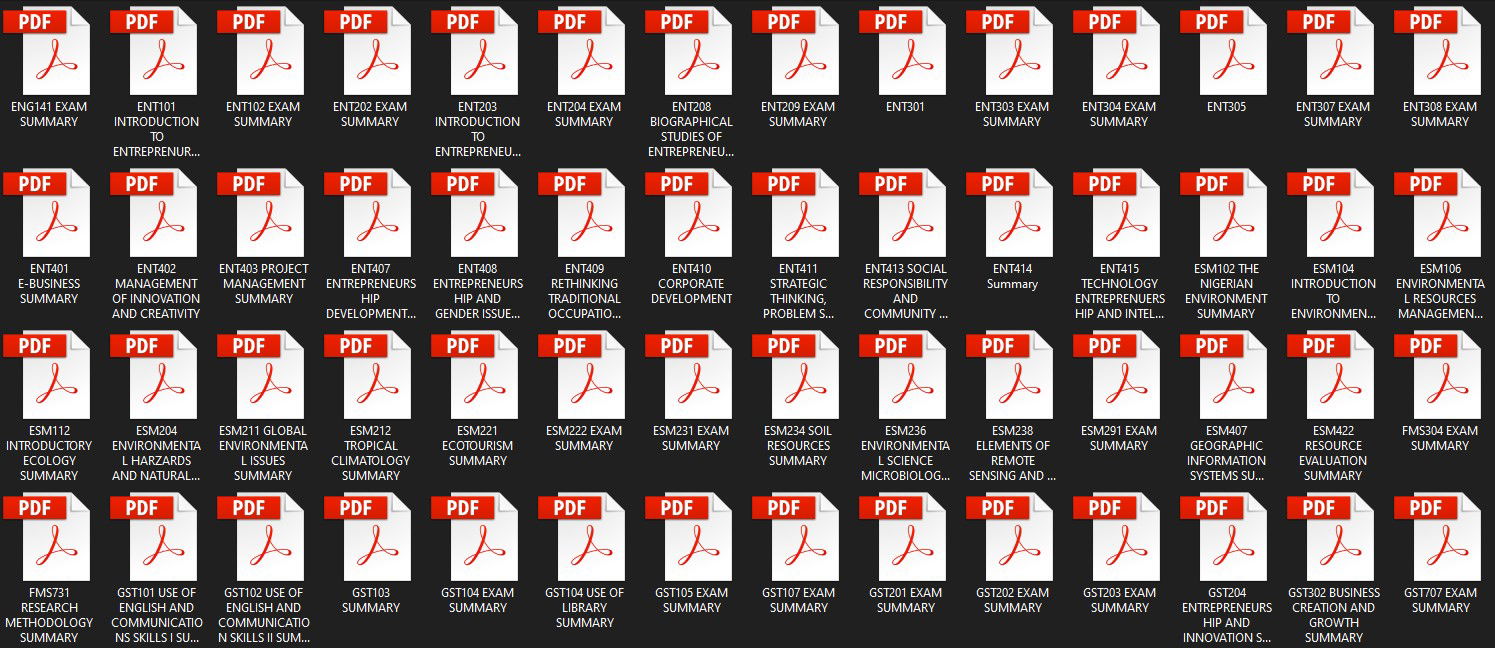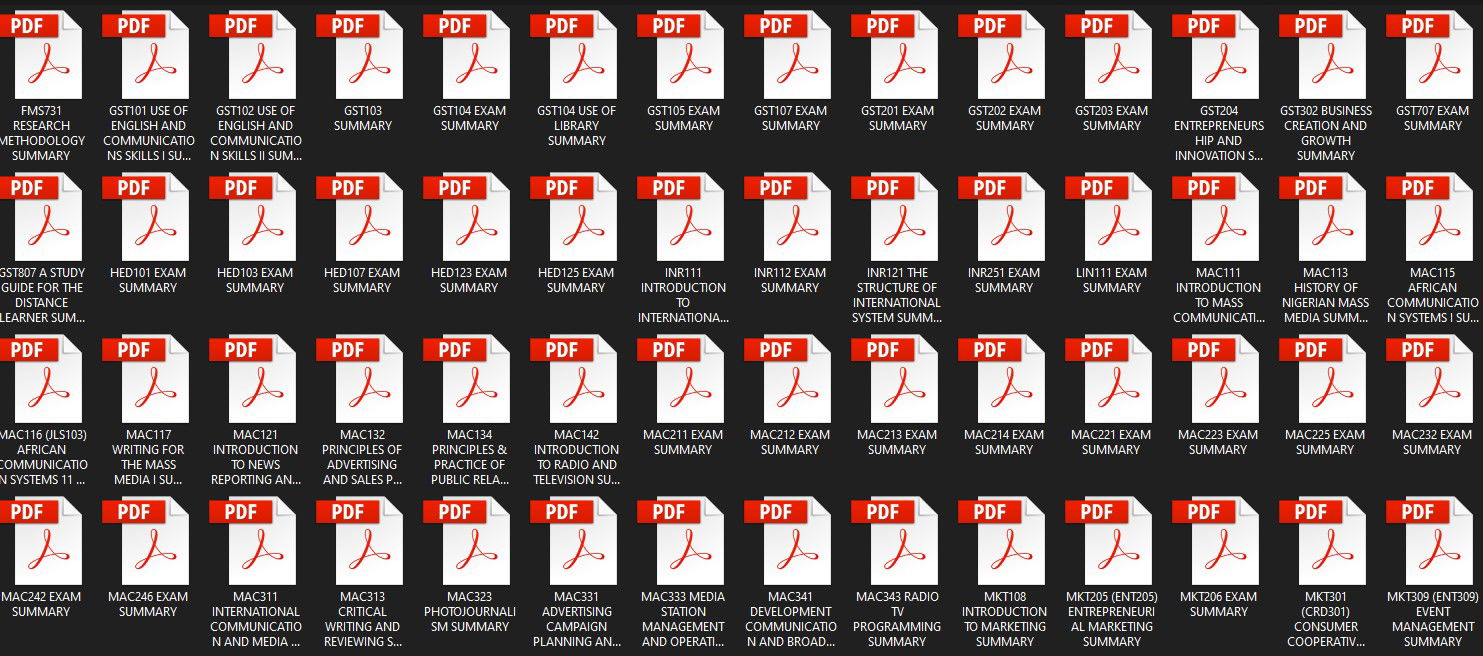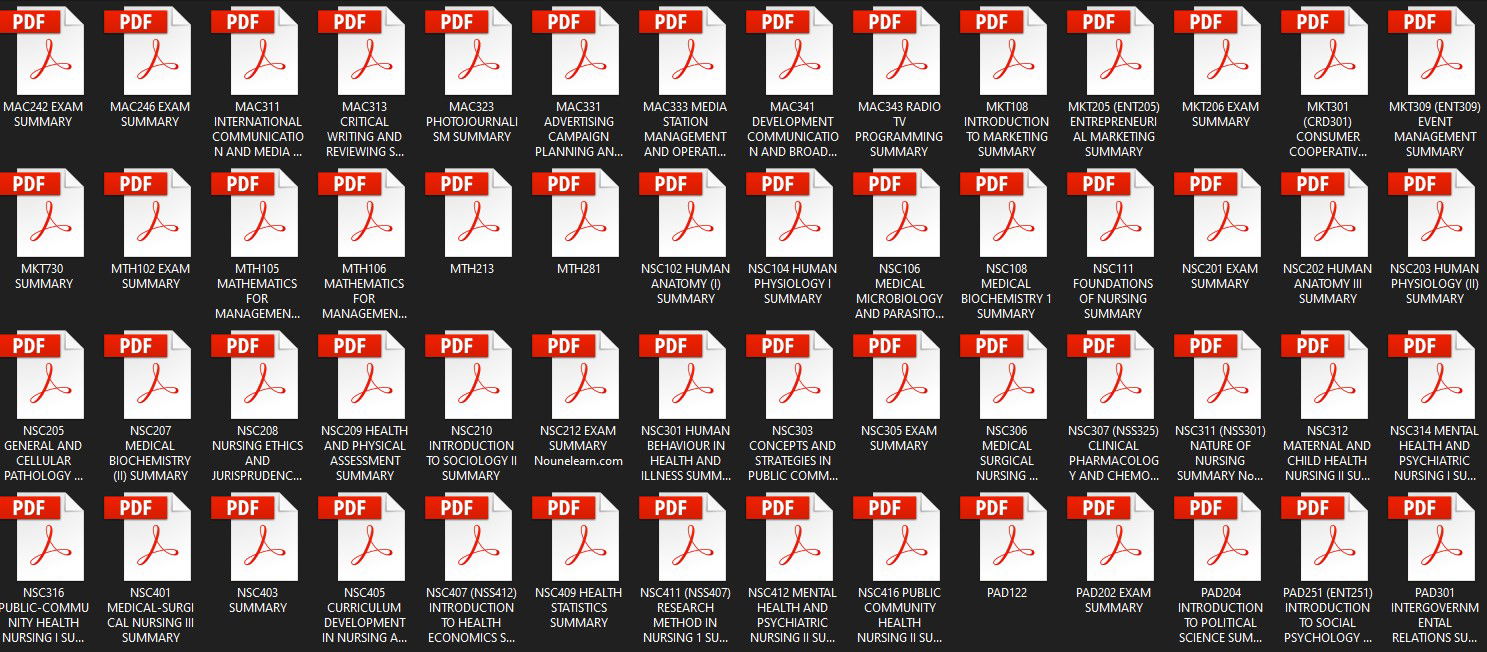 Kindly contact us for more to your request we will be glad to help