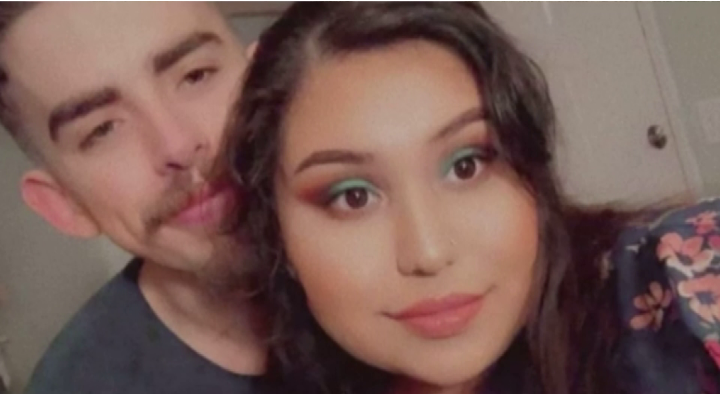 A young unvaccinated couple was diagnosed with COVID-19 a few weeks before they were about to give birth. Their nurse in the ICU, Ashlee Schwartz, wanted to send them home with gifts for the baby, but the mother, Emily Robison, didn't survive the infection, forcing her husband Eric to raise the baby alone. Schwartz stepped in to help Eric stock up on essential supplies during the difficult transition home.
A Devastating Diagnosis
Emily and Eric Robison, of Fort Smith, Arkansas, tested positive for COVID-19 in August of this year as they prepared to welcome their child into the world.Eric eventually recovered, but Emily had to stay in Mercy Fort Smith Hospital for more than a month as she battled the disease.Emily later gave birth via emergency C-section at 29 weeks in an effort to save both the mother and child."That night was a pretty bad night, because they told me that she probably wouldn't make it through the surgery. Being told that is not something that you're supposed to hear when you're 23 years old, that your wife is not going to make it," Eric Robison said."You don't think when you're young that something can put you down like this, but it can happen if you don't take it seriously," Eric said of her diagnosis. Eric and Emily were not vaccinated at the time.After their baby Carmen was born, Scwartz wanted to send the family home with some gifts for the baby, but she couldn't find a baby registry online."I asked Eric where they were registered, and he said, 'What is a registry?' and I went, oh boy. I asked him what he had for the baby already, and he said, 'Just clothes,' and I said, 'You will need more than just clothes,'" Schwartz said.Schwartz set up a baby registry for the couple and donations started pouring in from neighbors and other nurses.
The gifts eventually filled their entire garage.Eric took the baby home and hoped the best for his wife while she was in the hospital."That's all I want her to do is come home.
Carmen deserves to have a mom. I don't want to look in the future and show her pictures of what her mom looked like. I want to show her while her mom is still there," Robison said of his wife at the time.Shortly afterward, Emily passed away on September 20th.Eric is now a single dad at just 23-years-old."Ever since she's passed, it's just been a constant flow of anger and sadness and just not understanding. I'd seen movies of this happening and feared it for the longest time and now it still doesn't seem real," he said.Despite losing his wife, Eric is grateful to Schwartz and others for helping him through this difficult time."Words can't even describe how grateful I truly am for all the support and help from the community," Eric said.