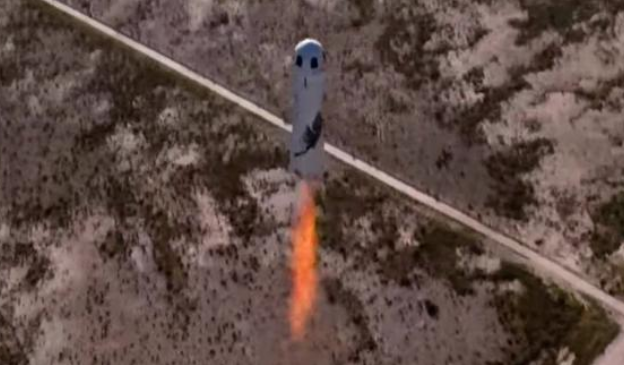 Actor William Shatner launched into space on Wednesday with Blue Origin after a slight delay, making him the oldest person in space at 90 years old.
Shatner, who is best known as Captain James T. Kirk on "Star Trek," launched in the New Shepard NS-18 at roughly 8:50 a.m. local time at Launch Site One in West Texas.
The actor was accompanied by Audrey Powers, Blue Origin's vice president of mission and flight operations, as well as crewmates Chris Boshuizen and Glen de Vries.
The flight lasted roughly ten minutes round-trip and reached a height of 351,000 feet to the line recognized as the edge of space."Everybody in the world needs to do this," Shatner said in an emotional conversation with Blue Origin Founder Jeff Bezos after landing, adding that his experience was "moving.""What you have given me is the most profound experience," Shatner told Bezos with tears in his eyes.
"I'm so filled with emotion about what just happened, it's extraordinary."With the launch, Shatner tops a record set in July by 82-year-old Wally Funk, who was at the time the oldest person launched into space when she traveled alongside Bezos and two other passengers.In a message read to the crew before Wednesday's liftoff, Funk said she hoped the flight would be "the most fantastic experience of your life as it was mine."
Take time to enjoy every aspect of this journey, from liftoff to touch down," Funk said. "Becoming part of the Blue Origin family is an honor like none other I have ever received. Together, let's cross new boundaries and set new records.
"Wednesday's launch was originally scheduled for Tuesday but was pushed back a day due to forecasted winds.